ONLINE TICKET BOOKING SOLUTIONS
More freedom. Less clutter
EXPRESS TICKET DÉMATÉRIALISE LA FILE D'ATTENTE
Permettez à vos clients d'accéder à vos services sans faire la queue. 
Le système de gestion de file d'attente virtuelle Express Mobile permet aux clients d'attendre à l'emplacement de leur choix, de suivre leur progression en temps réel et de recevoir des notifications lorsque c'est leur tour. Par conséquent, vous pouvez créer un système de file d'attente sûr et conforme aux règles de distanciation sociale. Le système intègre chaque étape du parcours, de la prise de rendez-vous en ligne à la visite sur place, et vous permet de générer des données d'analyse précieuses. Tout ce dont vous avez besoin est là, à portée de main.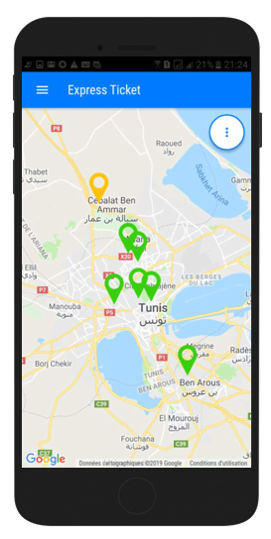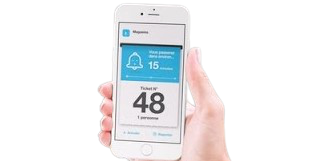 La solution de réservation de ticket en ligne consiste  à utiliser son smart phone pour réserver une place (virtuelle) dans la queue .
À cette fin, les clients accédent à l'application ExpressQueue.
- Le client choisit  le service dont il a besoin
- Un numéro lui est attribué (ticket virtuel) 
- Une notification lui est envoyée à l'arrivé de son tour
Pendant ce temps, il peut vérifier la progression de la file d'attente sur son téléphone.
ADVANTAGES OF OUR VIRTUAL TICKET BOOKING SOLUTION
- Réduire le temps d'attente 
- Gestion efficace des flux de passagers 
- Améliorer le parcours et l'expérience client 
- Améliorer l'efficacité et la productivité des employés
- Eviter l'encombrement dans les espaces de service
- Respecter l'environnement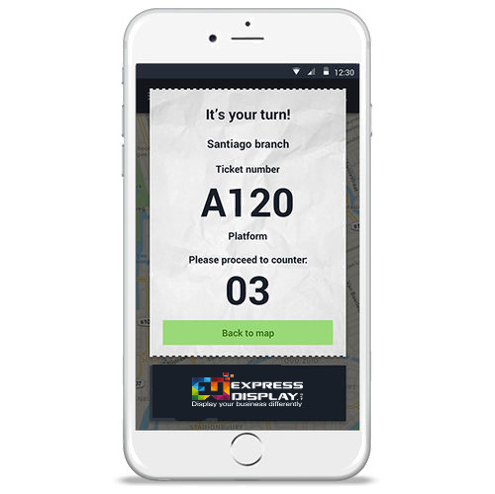 FEATURES INCLUDED IN THE QMS SOLUTION
1-Ticket en ligne
Les clients peuvent faire la queue de manière virtuelle via leur téléphone portable. La solution de tickets mobiles permet aux clients de faire la queue avant leur arrivée et elle les informe en temps réel de l'avancement de la file d'attente.
3-Avertissement du tour du client
Le logiciel et le matériel du terminal de station de travail sont utilisés par le personnel du service client pour appeler les clients, les transférer et les servir.
2-Affichage dynamique
En attendant d'être servis, les clients restent engagés en utilisant des solutions d'affichage dynamique et des affichages de file d'attente informatifs avec des messages promotionnels et des informations sur la file d'attente.
4-Rapports, Tableaux de bord et Analyse prédictive
Les administrateurs ont accès à des rapports et des tableaux de bord en temps réel à l'aide d'un système centralisé de rapports.