Support the digital transformation of healthcare establishments
In the medical field, digitization is now part of the daily life of healthcare professionals.
Thanks to the interactive terminal, it is indeed possible for the patient to become an actor in his health journey, for example, he can create / update his medical file completely independently in a few minutes.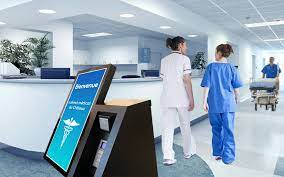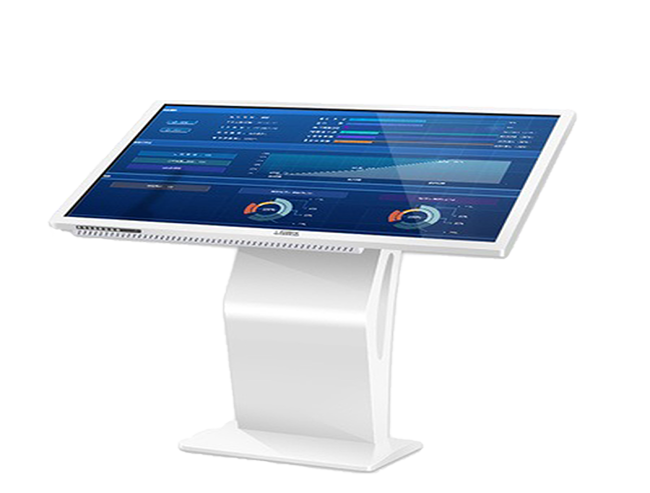 Simplify the patient journey with a reception kiosk
In addition to the considerations related to the feelings of the patients in the different health establishments, the use of terminals is also of great importance for the health establishments themselves.
Indeed, the touch terminal allows you to:
-Notify the arrival of the patient
-Give visitors to the right services
-Adapt the organization of a service as needed and adapt the number of doctors required
Finally, more practical and intuitive, the terminals installed in hospitals or clinics will enable the digital needs of patients and doctors to be effectively met.
The Totem can be placed in strategic places such as lobbies, waiting rooms, or even corridors, to inform and communicate thanks to its digital and interactive screen.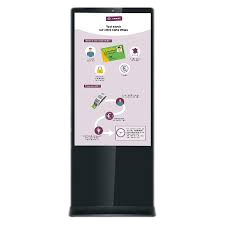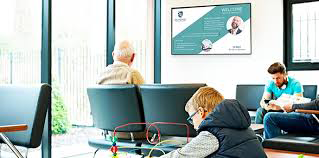 Inform and guide your patients!
On the walls of your hospital entrance, clinic or waiting room, display your information and messages on these large screens.
Display your safety instructions, health instructions, general information, health advice, preventive actions ...