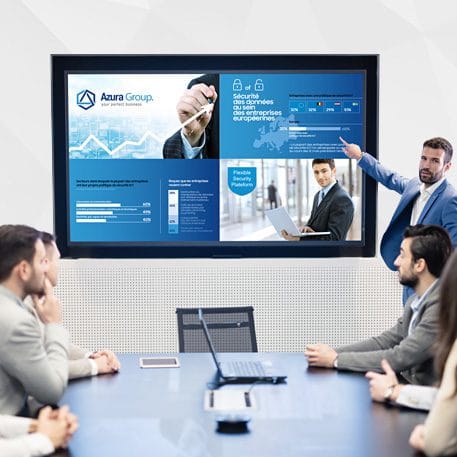 Adapt to new technologies for richer education
In a world where the digitization of companies is the most important, it is essential for your educational establishment to know how to stand out from other establishments through new technologies. Thanks to interactive equipment, teachers and professional lecturers will benefit from tools for disseminating knowledge, multiplying case studies and other practical applications, and distributing course materials.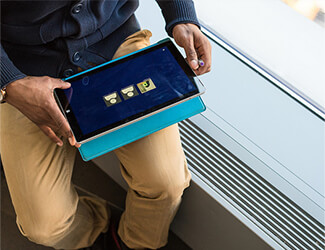 Purchase an interactive tablet and start your distance learning plan. All you need is an internet connection and suitable e-learning applications (Zoom, Teams, etc) to participate in interactive online courses anytime, anywhere.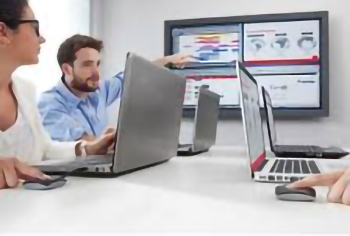 Learn and teach in a collaborative and immersive way
Thanks to educational information and communication technologies, teachers will be able to organize their lessons in a new and more dynamic way. The new tools made available to them facilitate collaborative work, but also allow personal work when necessary. The deployment of digital devices is the key to the success of a quality teaching, the simplicity of projection of the files and their sending in a few seconds on all the promoted devices.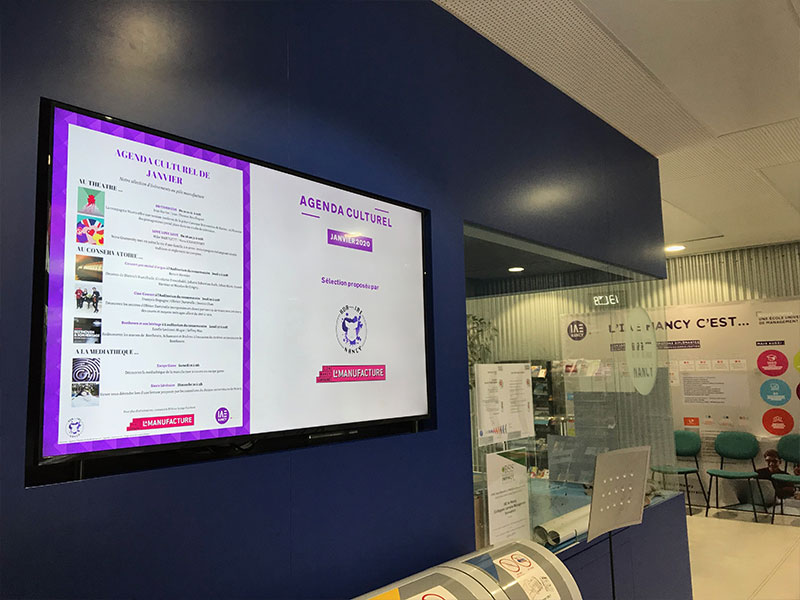 Express Display offers digital signage solutions to digitize all educational structures: from establishments for the youngest to higher education.
Communication plays a very important role in providing real-time information: room adjustment, teacher absences, student invitations, presentation of events, etc.
Digital signage is the best way to deal with all of these aspects with an audience that is born with new technologies.