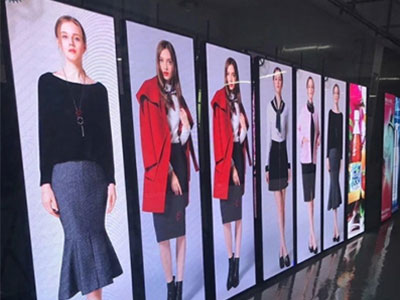 Led Poster Hardware:
Indoor Led Poster Display is All-in-one machine which include HDMI/USB/RJ45 interface and Power button, Audio output, also has brightness dimming button. When make it power on, the led poster automatically work and dispaly videos/image.
Various Control Methode:
USB, WIFI, 3G, 4G, RJ45 network cable can well connect with LED poster and do operation by PC or APP.
The video can well display in one led poster, also can well split to several led poster.You can ask 2-6cpcs LED Poster Display the same video. All the led poster can do Icloud control when do large project.
Flexible Installation:
LED poster design based on flexible advers machine conception, so you can horizontally / vertically hang it on the wall or make it as floor standing.
No need extra harware except for our professionl hanging pendant.